$24.99
AUD
Category: Childrens Classics
Read the original May Gibbs stories that give us a peek behind the gum leaf at what makes our favourite Bush Babies their cheeky self. This brand new bind-up edition is beautifully embellished with May Gibbs' original illustrations and words from over 100 years ago. Containing stories from Gumnut Babies , Gum Blossom Babies, Boronia Babies, Flannel Flower Babies, Wattle Babies and much more. ...Show more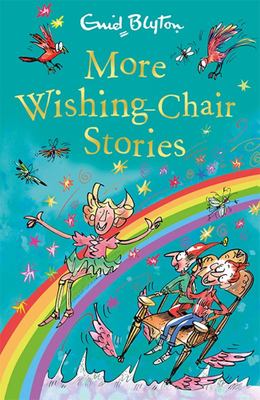 $10.00
AUD
$14.99
(33% off)
Category: Childrens Classics | Series: The Wishing Chair
The Wishing Chair has developed a mind of its own, it keeps flying off with only one of the children on board, leaving Chinky and the other children to chase it on their magic geese.
$12.99
AUD
Category: Childrens Classics | Series: The World of Beatrix Potter
The Tale of Peter Rabbit was first published by Frederick Warne in 1902 and endures as Beatrix Potter's most popular and well-loved tale. It tells the story of a very mischievous rabbit and the trouble he encounters in Mr McGregor's vegetable garden! Re-originated in 2002 to mark the centenary of public ation bringing it closer to the original edition, six illustrations were restored, four that were removed in 1903 to make room for endpapers and two that have never been used before, Beatrix having initially prepared more illustrations than could be accommodated in the original format.The Tale of Peter Rabbit is number one in Beatrix Potter's series of 23 little books. ...Show more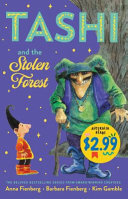 $2.99
AUD
Category: Childrens Classics
In this Australia Reads exclusive story, can Tashi use Much-to-Learn's spell to outsmart the Wicked Baron and stop the old forest from disappearing?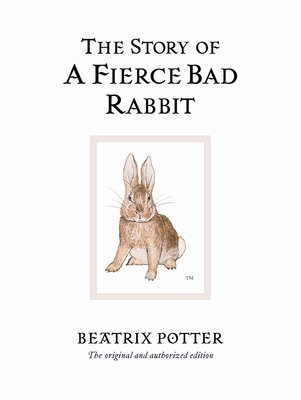 $12.99
AUD
Category: Childrens Classics | Series: Beatrix Potter Classic
The character of the Fierce Bad Rabbit was created by Beatrix Potter at the request of a small girl, who complained that Peter Rabbit was much too good and she wanted a story about a really naughty rabbit.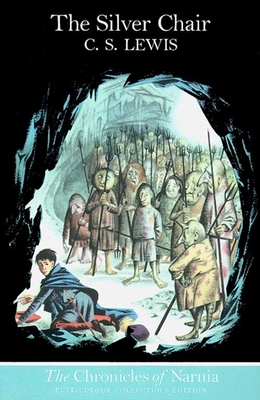 $16.99
AUD
Category: Childrens Classics | Series: Chronicles of Narnia: Colour Plate Edition
The Narnia Chronicles, first published in 1950, have been and remain some of the most enduringly popular ever published. The best known, the Lion, the Witch and the Wardrobe, has been translated into 29 languages! The illustrations in this book have been coloured by the original artist, Pauline Baynes. ...Show more
$9.99
AUD
Category: Childrens Classics | Series: Collins Classics Ser.
'I'm not afraid of storms, for I'm learning how to sail my ship.' Meg, Jo, Amy and Beth - four "little women" enduring hardships and enjoying adventures in Civil War New England The charming story of the March sisters, Little Women has been adored by generations. Readers have rooted for Laurie in his p ursuit of Jo's hand, cried over little Beth's death, and dreamed of travelling through Europe with old Aunt March and Amy. Future writers have found inspiration in Jo's devotion to her writing. In this simple, enthralling tale, both parts of which are included here, Louisa May Alcott has created four of American literature's most beloved women. The Penguin English Library - collectable general readers' editions of the best fiction in English, from the eighteenth century to the end of the Second World War. ...Show more
$16.99
AUD
Category: Childrens Classics | Series: Disney Finding Nemo
Marlins son Nemo gets captured by a diver in the Great Barrier Reef. Along with his new friend Dory, Marlin searches the ocean to find his son. Will Nemo be reunited with his dad? Enjoy this large size Disney-Pixar storybook, featuring beautifully illustrated pages fans can treasure for years to come. ...Show more
$9.99
AUD
Category: Childrens Classics | Series: Dr Seuss
The classic Dr. Seuss tale about the journey ahead of all of us as we grow up. From fun times and triumphs to lurches and slumps, Dr. Seuss takes an entertaining look at the adventures that life may have in store for us.