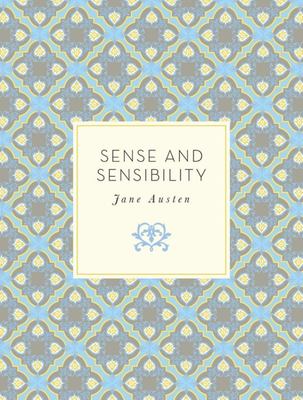 $19.99
AUD
Category: Classics | Series: Knickerbocker Classics Ser.
Enjoy the romance and wit of the charming Dashwood sisters in Jane Austen's classic tale Sense and Sensibility. Jane Austen's debut novel, Sense and Sensibility has been resonating with readers since it was first published in 1811 and has been made into a number of adaptations. The Dashwood sisters coul dn't be more different. While Elinor lives her life in a reasonable manner, Marianne tends to make decisions following her heart. But when it comes to finding a husband, the sisters realize, through much trial and error, that a combination of their personalities is ideal when it comes to finding true happiness. Beyond the romance, Sense and Sensibility is chock-full of humor and wit that is also a commentary on British middle-class society at the turn of the nineteenth century. Austen's mastery of irony, dialogue, and realism support character development and make Sense and Sensibility a pure pleasure to read. Complete and unabridged, this elegantly designed, clothbound edition features an elastic closure and a new introduction by Christina Bartolomeo. ...Show more
$14.99
AUD
Category: Classics | Series: Macmillan Collector's Library
High in the pine forests of the Spanish Sierra, a guerrilla band prepares to blow up a vital bridge. Robert Jordan, a young American volunteer, has been sent to handle the dynamiting. There, in the mountains, he finds the dangers and the intense comradeship of war. And there he discovers Maria, a young woman who has escaped from Franco's rebels. FOR WHOM THE BELL TOLLS is Ernest Hemingways finest novel, a passionate evocation of the pride and the tragedy of the Civil War that tore Spain apart. ...Show more
$14.99
AUD
Category: Classics | Series: Macmillan Collector's Library
Two sisters of opposing temperament but who share the pangs of tragic love provide the subjects for Jane Austen's Sense and Sensibility. Elinor, practical and conventional, the epitome of sense, desires a man who is promised to another woman. Marianne, emotional and sentimental, the epitome of sensibili ty, loses her heart to a scoundrel who jilts her. A powerful drama of family life and growing up, the novel is at once a subtle comedy of manners and a striking critique of early nineteenth-century society. Gorgeously illustrated by the celebrated Hugh Thomson, this Macmillan Collector's Library edition also includes an afterword by author and critic Henry Hitchings. Designed to appeal to the booklover, the Macmillan Collector's Library is a series of beautiful gift editions of much loved classic titles. Macmillan Collector's Library are books to love and treasure. ...Show more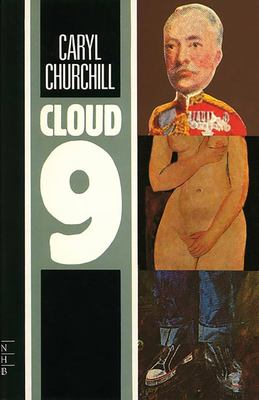 $21.99
AUD
Category: Classics | Series: NHB Modern Plays Ser.
A landmark play about sexual politics in colonial Africa and modern-day Britain, in which all our assumptions about sex and gender are stunningly exploded. Set in both colonial Africa and modern-day Britain, Cloud Nine is about relationships - between women and men, men and men, women and women. It is about sex, work, mothers, Africa, power, children, grandmothers, politics, and money. Caryl Churchill's play Cloud Nine was first staged by Joint Stock and premiered in London at the Royal Court Theatre in 1979. It has since been staged all over the world. ...Show more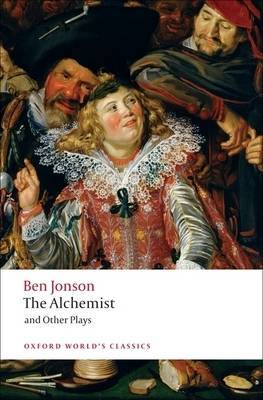 $24.95
AUD
Category: Classics | Series: Oxford World's Classics
This edition brings together Jonson's four great comedies in one volume. Volpone, which was first performed in 1606, dramatizes the corrupting nature of greed in an exuberant satire set in contemporary Venice. The first production of Epicene marked the end of a year long closure of the theatres becaus e of an epidemic of the plague in 1609; its comedy affirms the consolatory power of laughter at such a time. The Alchemist (1610) deploys the metaphors of alchemical transformation to emphasize the mutability of the characters and their relationships. In Bartholomew Fair (1614) Jonson embroils the visitors to the fair in its myriad tempations, exposing the materialistic impulses beneath the apparent godliness of Jacobean Puritans. Under the General Editorship of Michael Cordner of the University of York the texts of the plays have been newly edited and are presented with modernized spelling and punctuation. Stage directions hvae been added to facilitate the reconstruction of the plays' performance, and there is a scholarly introduction, detailed annotation, and a glossary. ABOUT THE SERIES: For over 100 years Oxford World's Classics has made available the widest range of literature from around the globe. Each affordable volume reflects Oxford's commitment to scholarship, providing the most accurate text plus a wealth of other valuable features, including expert introductions by leading authorities, helpful notes to clarify the text, up-to-date bibliographies for further study, and much more. ...Show more
$35.00
AUD
Category: Classics | Series: Penguin Clothbound Classics
Beautiful, clever, rich - and single - Emma Woodhouse is perfectly content with her life and sees no need for either love or marriage. Nothing, however, delights her more than interfering in the romantic lives of others.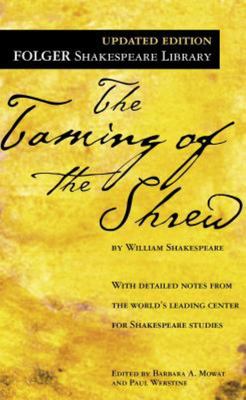 $19.99
AUD
Category: Classics
"The Crucible" is a 1952 play by the American playwright Arthur Miller. It is a dramatization of the Salem witch trials that took place in the Province of Massachusetts Bay during 1692 and 1693. Miller wrote the play as an allegory of McCarthyism, when the US government blacklisted accused communists. M iller himself was questioned by the House of Representatives' Committee on Un-American Activities in 1956 and convicted of "contempt of Congress" for refusing to identify others present at meetings he had attended. It was first performed at the Martin Beck Theater on Broadway on January 22, 1953. Miller felt that this production was too stylized and cold and the reviews for it were largely hostile (although The New York Times noted "a powerful play in a driving performance"). Nonetheless, the production won the 1953 "Best Play" Tony Award. A year later a new production succeeded and the play became a classic. It is a central work in the canon of American drama.Fuji Books' edition of "The Crucible" contains supplementary texts:* "Tragedy And The Common Man", an essay by Arthur Miller.* Excerpts from Nathaniel Hawthorne's magnus opus "The Scarlet Letter", a narrative of the Salem Witch trials.* A few selected quotes of Arthur Miller. ...Show more
$19.95
AUD
Category: Classics
The year is 1866 and the Pacific Ocean is being terrorized by a deadly sea monster. The U.S. government dispatches marine life expert Professor Aronnax on an extended voyage to investigate this new threat. He discovers not a monster, but a marvelous submarine vessel piloted by a deadly captain with a se cret agenda. ¶Heralded as the father of modern science fiction, Jules Verne demonstrates his powers of predictive intuition in this classic underwater adventure. ...Show more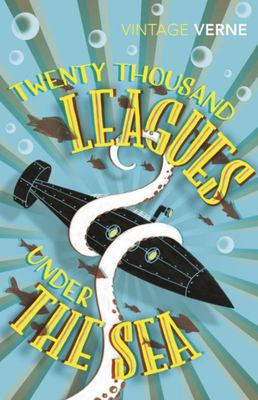 $14.99
AUD
Category: Classics | Series: 3-D Vintage Classics
Professor Aronnax embarks on an expedition to hunt down and destroy a menacing sea monster. However, he discovers that the beast is metal - it is a giant submarine called the Nautilus built by the renegade scientist Captain Nemo.
$16.99
AUD
Category: Classics | Series: A&R Classics Ser.
At the age of 13, Sidney Kidman ran away from home with only five shillings in his pocket. He went on to become a horse dealer, drover, cattle buyer and bush jockey and he also ran a coach business. This book is an inspiring tribute to the remarkable life of Sir Sidney Kidman - the Cattle King.
$12.99
AUD
Category: Classics | Series: Alma Classics 101 Pages Ser.
The Frozen DeepBy Wilkie CollinsThe date is between twenty and thirty years ago. The place is an English sea-port. The time is night. And the business of the moment is-dancing. The Mayor and Corporation of the town are giving a grand ball, in celebration of the departure of an Arctic expedition from the ir port. The ships of the expedition are two in number-the Wanderer and the Sea-mew. They are to sail (in search of the Northwest Passage) on the next day, with the morning tide. Honor to the Mayor and Corporation! It is a brilliant ball. The band is complete. The room is spacious. The large conservatory opening out of it is pleasantly lighted with Chinese lanterns, and beautifully decorated with shrubs and flowers. All officers of the army and navy who are present wear their uniforms in honor of the occasion. Among the ladies, the display of dresses (a subject which the men don't understand) is bewildering-and the average of beauty (a subject which the men do understand) is the highest average attainable, in all parts of the room.We are delighted to publish this classic book as part of our extensive Classic Library collection. Many of the books in our collection have been out of print for decades, and therefore have not been accessible to the general public. The aim of our publishing program is to facilitate rapid access to this vast reservoir of literature, and our view is that this is a significant literary work, which deserves to be brought back into print after many decades. The contents of the vast majority of titles in the Classic Library have been scanned from the original works. To ensure a high quality product, each title has been meticulously hand curated by our staff. Our philosophy has been guided by a desire to provide the reader with a book that is as close as possible to ownership of the original work. We hope that you will enjoy this wonderful classic work, and that for you it becomes an enriching experience. ...Show more