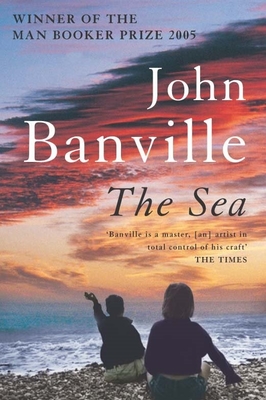 The Sea
by John Banville
$22.95
AUD
Category: Literature
Winner of the Man Booker Prize for Fiction 2005.When art historian Max Morden returns to the seaside village where he once spent a childhood holiday, he is both escaping from a recent loss and confronting a distant trauma.The Grace family had appeared that long-ago summer as if from another world. Mr an d Mrs Grace, with their worldly ease and candour, were unlike any adults he had met before. But it was his contemporaries, the Grace twins Myles and Chloe, who most fascinated Max. He grew to know them intricately, even intimately, and what ensued would haunt him for the rest of his years and shape everything that was to follow. First published 2005. ...Show more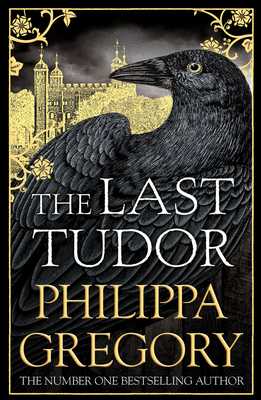 $32.99
AUD
Category: Literature | Series: The\Plantagenet and Tudor Novels Ser.
A #1 New York Times Bestselling AuthorAt seventeen, Lady Jane Grey was England's queen for nine days before Mary Tudor claimed the throne and had her executed. Jane's younger sister, Katherine, was locked in the Tower of London by queens Mary and Elizabeth to prevent her producing a Tudor son. But the l ast Grey sister, a beautiful dwarf disregarded by the court, keeps her family's secrets. ...Show more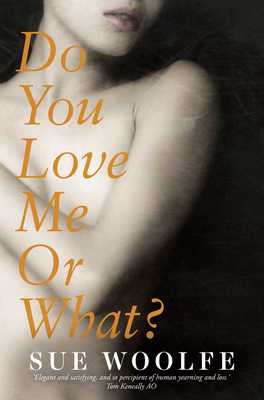 $18.00
AUD
$29.99
(39% off)
Category: Literature
A brilliant, critically acclaimed collection of short stories about love and what it means to be loved, by the bestselling, award-winning author of Leaning Towards Infinity, Painted Woman and The Secret Cure 'Elegant and satisfying, and so percipient of human yearning and loss.' Tom Keneally Written i n sparkling, nuanced prose, the stories in Do You Love Me or What? by one of Australia's most celebrated and beloved writers capture the poignant shared experiences of connection, devotion, obsession and rejection. A woman risks everything for a dangerous friendship. Shyness brings two people together and then shyness breaks them apart. A daughter tries to understand why her father abandoned her, and a vengeful lover chooses between a lie and compassion. Someone yearning for a way to belong learns to look in muddy waters, and a blinded dancer sees through her demons at last. A pilgrim seeking transformation in Florence finally realises how to live, and a girl finds a way to overcome her trauma - but a critic tries to maul her after death, Sharply knowing, wryly humorous and achingly sad, Do You Love Me or What? speaks to the everyday truths of what it means to love, and be loved. Praise for Do You Love Me or What? 'A first rate collection' Peter Pierce, Sydney Morning Herald 'Beautiful prose and remarkable wisdom' The Saturday Paper 'Wonderfully supple and luminous: like poetry, the stories can be read again and again for subtly shifting nuance' Katharine England, Adelaide Advertiser 'Woolfe takes up the measure of life in a single line' Thuy On, Weekend Australian 'These stories are so achingly intimate, so immediately known, so emotionally satisfying and moving, and written in such luminously simple prose that it's impossible not to be enthralled at once and lost for hours in the joy of reading.' - Alex Miller 'A beautifully crafted journey through the complex chambers of the human heart.' - Patti Miller 'Something recognisable stirs the reader from the very first lines, often something awkward and always something real, carrying the reader into the depths of lives that accost us with their neediness or their curiosity or their long held dreams.These are stories that engage as they cleverly unfold important questions about love and friendship and the vulnerability of most of us, in the rush and tumble of an implacable world.' - Libby Hathorn 'Lyrical, delicate and poignant, these stories shine a light on the lives of damaged people striving to find their way in the world.' Kate Forsyth ...Show more
$19.99
AUD
Category: Literature
After a catastrophic storm destroys Melbourne, Isobel flees to higher ground with her husband and young daughter. Food and supplies run low, panic sets in and still no help arrives. To protect her daughter, Isobel must take drastic action. THE GLAD SHOUT is an extraordinary novel of rare depth and textu re. Told in a starkly visual and compelling narrative, this is a deeply moving homage to motherhood and the struggles faced by women in difficult times. ...Show more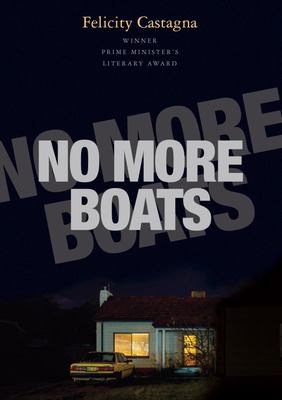 $26.95
AUD
Category: Literature
"New novel by Felicity Castagna, whose previous book, The Incredible Here and Now, won the 2015 Prime Ministers Award for Young Adult Fiction and was shortlisted for the CBCA and NSW Premier's Literary Awards. The subject is very topical. No More Boats tackles the fear of refugees head on, portraying th e anxieties of a man who was once a migrant himself, brought to breaking point by the Tampa crisis, when the nation itself is thrown into a xenophobic frame of mind. It is 2001. 438 refugees sit in a boat called Tampa off the shoreline of Australia while the TV and radio scream out that the country is being flooded, inundated, overrun by migrants. Antonio Martone, once a migrant himself, has been forced to retire, his wife has moved in with the woman next door, his daughter runs off with strange men, his deadbeat son is hiding in the garden smoking marijuana. Amidst his growing paranoia, the ghost of his dead friend shows up and commands him to paint 'No More Boats' in giant letters across his front yard. The Prime Minister of Australia keeps telling Antonio that we will decide who comes to this country and the circumstance in which they come, but Antonio's not sure he wants to think about all those things that led him to get on a boat and come to Australia in the first place. A man and a nation unravel together." ...Show more
$32.99
AUD
Category: Literature
Ranging from remote provinces in China and Cambodia to pre- and post-war Yiddish Poland, Kurdish Iraq and Iran, and Indigenous and present-day Melbourne, Arnold Zable's quartet of stories depicts the ebbs and flows of trauma and healing, memory and forgetting, the ancient and the contemporary. And ever- recurring journeys in search of belonging. Arnold Zable is a highly acclaimed novelist, storyteller and human rights advocate. His works include Cafe Scheherazade, Scraps of Heaven, Violin Lessonsand The Fighter, which was shortlisted for a Victorian Premier's Literary Award and a New South Wales Premier's Literary Award. Zable lives in Melbourne. 'Zable elevates history into near mythical tales of wonder.' Australian 'This is a man who truly believes in the power of stories.' Age ...Show more
$22.99
AUD
Category: Literature
WINNER of the Miles Franklin Literary Award 2016 He hated the word retirement, but not as much as he hated the word village, as if ageing made you a peasant or a fool. Herein lives the village idiot. Professor Frederick Lothian, retired engineer, world expert on concrete and connoisseur of modernist des ign, has quarantined himself from life by moving to a retirement village. His wife, Martha, is dead and his two adult children are lost to him in their own ways. Surrounded and obstructed by the debris of his life objects he has collected over many years and tells himself he is keeping for his daughter he is determined to be miserable, but is tired of his existence and of the life he has chosen. Humorous, poignant and galvanising by turns, Extinctions is a novel about all kinds of extinction natural, racial, national and personal and what we can do to prevent them. ...Show more
$22.99
AUD
Category: Literature
Abel Jackson's boyhood belongs to a vanishing world. On an idyllic stretch of coast whose waters teem with fish, he lives a simple, tough existence. It's just him and his mother in the house at Longboat Bay, but Abel has friends in the sea, particularly the magnificent old groper he meets when diving. A s the years pass, things change, but one thing seems to remain constant: the greed of humans. When the modern world comes to his patch of sea, Abel wonders what can stand in its way. Blueback is a deceptively simple allegory about a boy who matures through fortitude, and finds wisdom through living in harmony with all forms of life. It is a beautiful distillation of Winton's art and concerns. 'In true fable style, this is a simple story, but one so beautiful, poignant and moving it is impossible to ignore.' Daily Telegraph 'Winton . . . convince s us of the preciousness of our oceans not through lectures but through his characters' steady wonder.' New York Times ...Show more
$23.99
AUD
$29.99
(20% off)
Category: Literature
Out on the road, no one speaks, everything talks. Hard-drinking, foul-mouthed, and allergic to bullshit, Jean is not your usual grandma. She's never been good at getting on with other humans, apart from her beloved granddaughter, Kimberly. Instead, she surrounds herself with animals, working as a guide in an outback wildlife park. And although Jean talks to all her charges, she has a particular soft spot for a young dingo called Sue. As disturbing news arrives of a pandemic sweeping the country, Jean realises this is no ordinary flu- its chief symptom is that its victims begin to understand the language of animals - first mammals, then birds and insects, too. As the flu progresses, the unstoppable voices become overwhelming, and many people begin to lose their minds, including Jean's infected son, Lee. When he takes off with Kimberly, heading south, Jean feels the pull to follow her kin. Setting off on their trail, with Sue the dingo riding shotgun, they find themselves in a stark, strange world in which the animal apocalypse has only further isolated people from other species. Bold, exhilarating, and wholly original, The Animals In That Country asks what would happen, for better or worse, if we finally understood what animals were saying.   ...Show more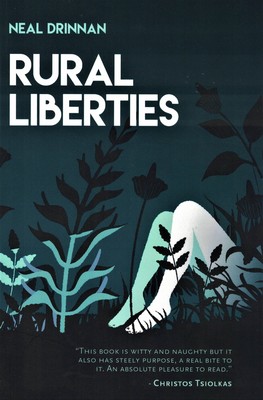 $29.99
AUD
Category: Literature
Welcome to Moralla, Tidy Town – two years running! Rebecca Moore, the most beautiful, talented girl in town is dead and there's nothing tidy about it. It seems everyone in this sleepy hollow is breaking bad and something has to be done. Why was she on the Princes Highway at four am? What could lure her there and how will the town cope with the series of events set in motion by her shocking departure? When Rural Liberties, a maverick, moral foundation sets up unconventional sexual retreats on Moralla's fringes and TV's longest running reality show recruits the town's number two beauty, the stage is set for one of the most diabolical and outrageous moral coups ever. If what happens in Moralla stays in Moralla then what will the new arrivals bring and what will they leave behind? Rebecca is watching from the wings as the moral compass goes haywire and a bold new era of debauchery and enlightenment is set to begin. Rural Liberties is a fiery cocktail of  innocence, gender, corruption and lust in the homeliest of places; small town Australia. ...Show more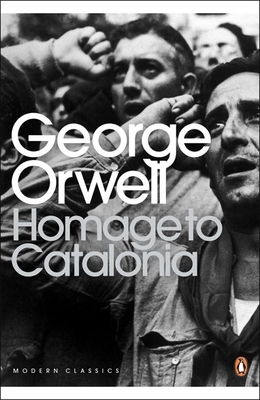 Homage to Catalonia
by George Orwell; Julian Symon (Introduction by)
$19.99
AUD
Category: Literature | Series: Penguin Modern Classics Ser.
Homage to Catalonia is George Orwell's account of his experiences fighting in the Spanish Civil War, and a portrait of disillusionment with his early politics. It also offers a personal background to the subtexts of his later novels, Animal Farm and Nineteen Eighty-Four. Orwell's experiences include bei ng shot in the neck by a sniper, and being forced into hiding as factions of the Left battled on the streets of Barcelona. Orwell entered Spain intending to gather an experience worth writing as well as to fight Fascism, and wrote Homage to Catalonia within months of his return. His honesty and bitterness make for an unparalleled account of his journey from belief and enthusiasm to a reluctant loss of ideals.Jeremy Northam has narrated several audiobooks for CSA & Canongate: Orwell's semi-autobiographical account of life on the streets; Down and Out in Paris and London, Brideshead Revisted by Evelyn Waugh, and Our Man in Havana by Graham Greene. ...Show more