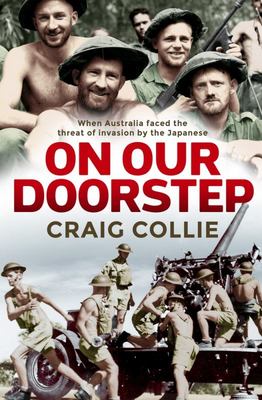 $27.99
AUD
$32.99
(15% off)
Category: Military History/Biography
In 1942 Australia faced the threat of invasion by the Japanese. This is what happened.  
$34.99
AUD
Category: Military History/Biography
A fabulous, fast-paced and stirring memoir of the entire Vietnam War from an American civilian who began as an idealistic province-level do-gooder in the war's earliest days in 1964. Quitting in protest after Tet '68, a disillusioned Carl Robinson became a journalist for the remainder of the Vietnam War , running for the U.S. helicopters as Saigon fell in April 1975. His dramatic and personal account, including the defining romance of his life and his drug addiction, are brilliantly captured in this colorful, brilliant and evocative memoir. The Bite of the Lotus takes you on a wild ride, documenting the terrors and injustice of the war at a local, familial level, and the stark reality of America's flawed involvement in South Vietnam. It is also an insider's view of how photographers and journalists functioned and somehow survived in this incendiary environment. The book includes harrowing accounts of helicopter flights reminiscent of scenes from Apocalypse Now, the camaraderie Carl had with those who perished covering combat and his drug-fueled friendship with Sean Flynn, the estranged son of Errol Flynn, and their stoned adventures riding motorbikes around the potentially lethal, war-torn and pot-holed landscapes of Vietnam, Laos and Cambodia. Written with candor and dark humor of his adopted Australia, Carl's astonishing story set against the backdrop of unremitting war embraces the enduring hope and indomitable spirit of the Vietnamese people. ...Show more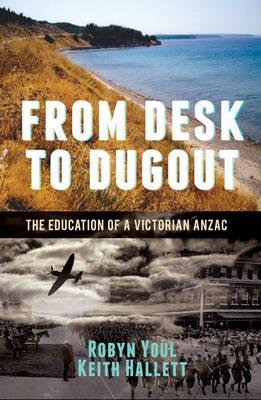 $24.95
AUD
Category: Military History/Biography
'Come see my little dugout - way up on the hill it stands, Where I can get a lovely view of Anzac's golden sands.' The Anzac Book was the finest 'trench publication' produced during the Great War and was an instant bestseller when first released in 1916. Created by soldiers under enemy fire and in extre me hardship, the illustrations, stories, cartoons, and poems were intended as a Christmas and New Year diversion for soldiers facing a harsh winter in the trenches on Gallipoli. The way these young men powerfully captured their felt experiences and struggles in the trenches had a huge emotional effect on readers back home in Australia. From Desk to Dugout explores this particular moment in Australian literary and educational history and its intersections with the war at Gallipoli and the history of ANZAC. ...Show more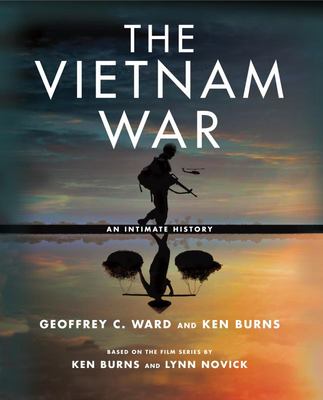 $50.00
AUD
$99.99
(49% off)
Category: Military History/Biography
More than forty years after it ended, the Vietnam War continues to haunt our country. We still argue over why we were there, whether we could have won, and who was right and wrong in their response to the conflict. When the war divided the country, it created deep political fault lines that continue to divide us today. Now, continuing in the tradition of their critically acclaimed collaborations, the authors draw on dozens and dozens of interviews in America and Vietnam to give us the perspectives of people involved at all levels of the war- US and Vietnamese soldiers and their families, high-level officials in America and Vietnam, antiwar protestors, POWs, and many more. The book plunges us into the chaos and intensity of combat, even as it explains the rationale that got us into Vietnam and kept us there for so many years. Rather than taking sides, the book seeks to understand why the war happened the way it did, and to clarify its complicated legacy. Beautifully written and richly illustrated, this is a tour de force that is certain to launch a new national conversation. ...Show more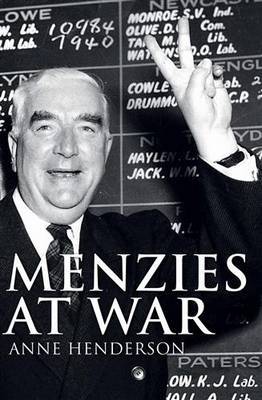 $14.99
AUD
Category: Military History/Biography
In the months following his resignation as PM in late August 1941, Menzies swayed between relief at his release from the burdens of office as PM and despair that his life at the top had come to so little. Many followers of Australian political history, including Liberal party supporters, forget that Rob ert Menzies had many years in the political wilderness not knowing he would end up being Australia's longest-serving prime minister. This book focuses on the period between 1941, when Menzies lost the prime-ministership, to 1949, when he regained it. In the interim he travelled around the world, spending an extended time in Britain during World War II, set up the Liberal Party and, the author argues, developed the leadership qualities that made him so successful. Anne Henderson refers to this time as his real political blooding. ...Show more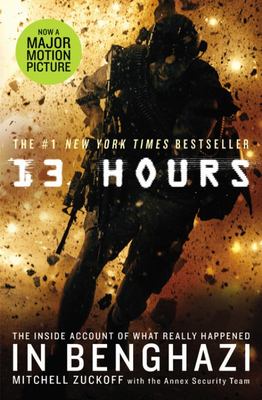 $7.95
AUD
$29.99
(73% off)
Category: Military History/Biography
SOON TO BE A MAJOR MOTION PICTURE -- IN THEATERS JANUARY 2016The harrowing, true account from the brave men on the ground who fought back during the Battle of Benghazi.13 HOURS presents, for the first time ever, the true account of the events of September 11, 2012, when terrorists attacked the US State Department Special Mission Compound and a nearby CIA station called the Annex in Benghazi, Libya. A team of six American security operators fought to repel the attackers and protect the Americans stationed there. Those men went beyond the call of duty, performing extraordinary acts of courage and heroism, to avert tragedy on a much larger scale. This is their personal account, never before told, of what happened during the thirteen hours of that now-infamous attack. 13 HOURS sets the record straight on what happened during a night that has been shrouded in mystery and controversy. Written by "New York Times" bestselling author Mitchell Zuckoff, this riveting book takes readers into the action-packed story of heroes who laid their lives on the line for one another, for their countrymen, and for their country. 13 HOURS is a stunning, eye-opening, and intense book--but most importantly, it is the truth. The story of what happened to these men--and what they accomplished--is unforgettable. ...Show more
$49.99
AUD
Category: Military History/Biography
A groundbreaking and revealing portrait of two of the greatest British political leaders by a prize-winning historian.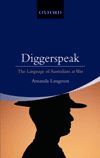 $9.95
AUD
Category: Military History/Biography
Rather than a collection of military slang or jargon, this dictionary draws together the diverse words produced and used by ordinary Australians at war, with evidence of contemporary usage. The language of Australians at war reveals a great deal about the experiences and understandings of war, and is al so a fascinating insight into Australian culture and values. First published 2005. ...Show more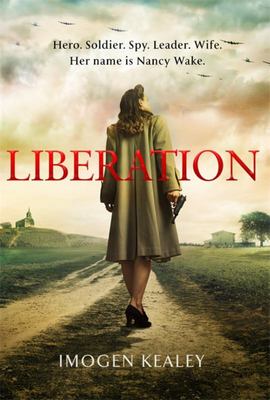 $32.99
AUD
Category: Military History/Biography
The must-read thriller inspired by the true story of Nancy Wake, whose husband was kidnapped by the Nazis and became the most decorated servicewoman of the Second World War - soon to be a major blockbuster film. To the Allies she was a fearless freedom fighter, special operations super spy, a woman ahe ad of her time. To the Gestapo she was a ghost, a shadow, the most wanted person in the world with a five-million Franc bounty on her head. Her name was Nancy Wake. Now, for the first time, the roots of her legend are told told in a thriller about one woman's incredible quest to save the man she loves, turn the tide of the war, and take brutal revenge on those who have wronged her.   ...Show more
$32.99
AUD
Category: Military History/Biography
After 1933, as the brutal terror regime took hold, most of the two-thirds of Germans who had never voted for the Nazis - some 40 million people - tried to keep their heads down and protect their families. They moved to the country, or pretended to support the regime to avoid being denounced by neighbour s, and tried to work out what was really happening in the Reich, surrounded as they were by Nazi propaganda and fake news. They lived in fear. Might they lose their jobs? Their homes? Their freedom? What would we have done in their place? Many ordinary Germans found the courage to resist, in the full knowledge that they could be sentenced to indefinite incarceration, torture or outright execution. Catrine Clay argues that it was a much greater number than was ever formally recorded: teachers, lawyers, factory and dock workers, housewives, shopkeepers, church members, trade unionists, army officers, aristocrats, Social Democrats, Socialists and Communists. Catrine Clay's ground-breaking book focuses on six very different characters: Irma, the young daughter of Ernst Thalmann, leader of the German Communists; Fritzi von der Schulenburg, a Prussian aristocrat; Rudolf Ditzen, the already famous author Hans Fallada, best known for his novel Alone in Berlin; Bernt Engelmann, a schoolboy living in the suburbs of Dusseldorf; Julius Leber, a charismatic leader of the Social Democrats in the Reichstag; and Fabian von Schlabrendorff, a law student in Berlin. The six are not seen in isolation but as part of their families: a brother and sister; a wife; a father with three children; an only son; the parents of a Communist pioneer daughter. Each experiences the momentous events of Nazi history as they unfold in their own small lives - Good Germans all.   ...Show more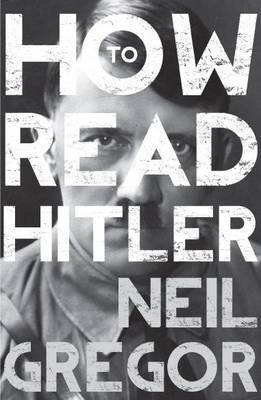 $19.99
AUD
Category: Military History/Biography | Series: How to Read
Incoherent, obsessive and violent, Hitler's ideas nonetheless found an audience of millions and led to one of the most horrific and devastating conflicts of the 20th century. Taking two of Hitler's texts as his starting point, Neil Gregor discusses 'this second-rate mind of great power' and helps the re ader to understand the nature and popular reception of Hitler's crude but hugely influential writings. ...Show more