$32.99
AUD
Category: New Age
Through her personal quest for a better way of being, author and respected journalist Christine Jackman seeks out the best ways to regain clarity and peace of mind in a busy and noisy world.   Through the centuries, wise men and women have sought silence when seeking insight, wisdom and creative inspir ation. Is neuroscience now beginning to catch up, to deliver proof that the mystics, monks and medicine men were onto something?Turning Down the Noise explores, through Christine Jackman's own quest for a better way of being, what is happening to our brains, to our lives and our communities as our world becomes noisier than ever before. More importantly, it asks whether we can reverse the damage through simple daily acts designed to strip out the stimuli and reclaim the silence. Our children have a plethora of devices and technology available to them, but increasingly are distracted, irritable and struggling to learn. The modern search for a better sense of wellbeing has fuelled an industry worth billions of dollars but at the same time the use of anti-depressants and anti-anxiety medications continue to skyrocket. In the vein of Leigh Sales' Any Ordinary Day (BS 103k copies), this is real-life working mum and respected journalist Christine Jackman's personal quest for a better way of being. Seeking ways to channel and capture the clarity and peace of mind so often lacking in our lives, she writes with a lightness of touch, sharing her own experiences and digging into her subject with the zeal of an investigative journalist with an enquiring mind. ...Show more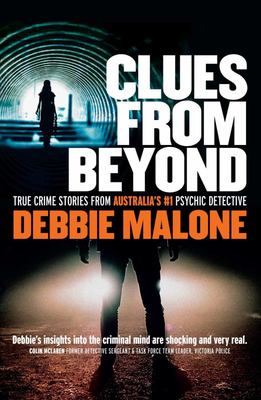 $29.99
AUD
Category: New Age | Series: True Crime Stories from Australia's #1 Psychic Detective
In Clues From Beyond psychic medium Debbie Malone seeks the truth about some famous real-life Australian crimes. In this follow-up to her bestselling book Never Alone she shares more personal experiences with the spirit world, conveys messages from the departed and describes the ripple effects they crea te in extending proof that life and love still go on across the veil. Debbie's extraordinary gifts enable her to look at criminal cases like the Rozelle fire and the death of six-year-old Keisha Abrahams, and connect the disappearance of Dorothy Davis with the convicted murderer of New South Wales woman Kerry Whelan. She investigates unsolved murders, including the killing of Shane Barker in Tasmania and the 1974 Murphy's Creek murders, and explores the mysterious disappearances of the two teenagers Kay Docherty and Toni Cavanagh from the Wollongong area in July 1979, and of Bob Chappell from his yacht moored in Hobart harbour on Australia Day in 2009. Book jacket. ...Show more
$29.99
AUD
Category: New Age
Previously published as Talking to Heaven Mediumship Cards by Doreen Virtue and James Van Praagh.Your loved ones in heaven want to talk with you, and share their love and reassurance to help heal your grief. With theseTalking to Heaven Mediumship Cards, you can ask a departed friend or family member a q uestion and receive answers through the 44 beautiful cards in the deck and the messages in the accompanying guidebook. Drawing upon James Van Praagh's years of experience as a clairvoyant and spiritual medium, this deck offers you a healing tool to facilitate clear conversations with heaven. ...Show more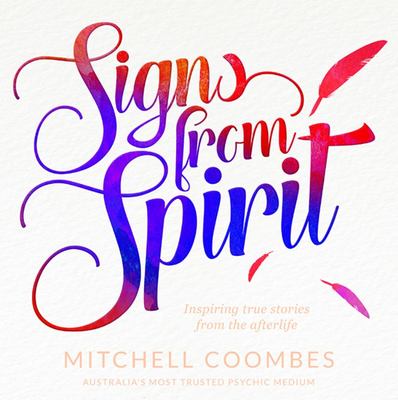 $10.00
AUD
$29.99
(66% off)
Category: New Age
Drawing on his remarkable experience, renowned psychic medium Mitchell Coombes shares inspiring true stories from the afterlife. From loving messages in dreams, feather-like touches and signature scents, through to radios bursting into song and the wonders of nature - everyone can learn to notice and interpret Signs from Spirit. Uplifting quotes, enlightened tips and beautiful illustrations - combined with a unique dictionary of signs and a bonus meditation download - makes this book your pathway to connecting with departed loved ones. Signs from Spirit will touch your heart and soul with hope, healing, and proof there is life after death. ...Show more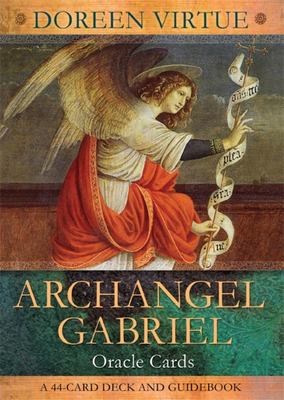 $24.99
AUD
Category: New Age
Archangel Gabriel is the beloved angel who announced, 'Behold, I bring you good tidings of great joy!' and who continues to bring us all joyful messages. Archangel Gabriel supports human messengers such as writers, artists, craftspeople, musicians, teachers, journalists and more. He also brings happy an nouncements and support to parents and those who care for children. In this beautiful 44-card oracle deck by Doreen Virtue, you'll receive nurturing, encouraging and supportive messages related to your creative and teaching work, as well as your work with children. Each card features a gorgeous image of Archangel Gabriel, along with a positive message. The accompanying guidebook teaches you how to give yourself and others an accurate Angel Card Reading, and explains the expanded meaning of each card. ...Show more
$19.99
AUD
Category: New Age
* A major publishing event: The Celestine Prophecy was first published 1994 and is one of modern publishing's greatest success stories. THE TWELFTH INSIGHT is Redfield's first book since 1999 and booksellers and readers have been waiting for his next book with anticipation and enthusiasm. * THE TIME IS RIGHT: following the global financial crisis, people are searching for a deeper understanding for who we are, what really matters and what connects us to one another and the world we know, and that which we don't. Both fans of Redfield's previous novels and new readers will be drawn to Redfield's spiritual message. ...Show more
$35.00
AUD
Category: New Age
In 'Same Soul, Many Bodies', Brian Weiss documents the hypnotic regression and progression work he has performed with some of his patients, and argues that choices individuals make now can determine their destinies in future lives.
$14.99
AUD
Category: New Age | Series: Little Bit Ser.
This entry in the popular Little Bit Of series introduces the age-old study of numerology. Through the energetic power of numbers, it's possible to gain insights into the core of who we are and what specific gifts and challenges we are here to master. Practicing numerologist Novalee Wilder provides an overview of the ancient esoteric system of numerology, including its history and origins. A step-by-step guide shows how to calculate your essence by examining the numbers 1 through 9, and using the results to explore your personality, understand essential life lessons, and figure out goals. Wilder also discusses the concept of name vibrations, the Numeroscope (a numerologist's greatest tool), understanding others through numerology (using famous figures throughout history as examples), and applying this knowledge to your daily life. ...Show more
$19.99
AUD
Category: New Age
The inspiring journey of the international bestsellers The Celestine Prophecy and its sequel, The Tenth Insight, continues... In the remote snow-covered mountains near Tibet lies a community long thought to be a mere myth called Shambhala, or Shangri-La. Here, in this place, is knowledge that has been k ept hidden for centuries - and an insight that can have profound impact on the way each of us lives our lives. Your search for Shambhala will lead to Kathmandu, Nepal and then to Lhasa, Tibet. You will meet the secret Tibetan sect that guards mysterious legends. You will pass regions where anger and compassion struggle for ascendancy, and arrive at a place where the stunning reality about human prayer-energy is about to be revealed. Like all of James Redfield's books The Secret of Shambhala has a parable effect. Open yourself to this adventure and the experience will stretch your worldview and leave you determined to channel your thoughts and wishes into a dynamic force that can help you liberate your life, enhance others and actively change the world. 'The best yet from James Redfield ... even better than The Celestine Prophecy' -- Marianne Williamson 'In his inimitable style of great storytelling, James Redfield opens us up to a world of insight, synchronicity and power. Read this book.'-- Deepak Chopra ...Show more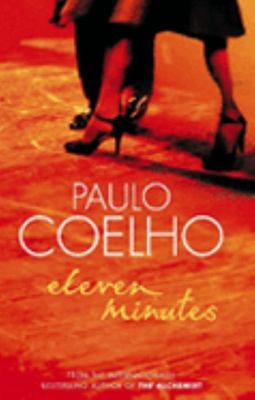 $24.95
AUD
Category: New Age
Eleven Minutes is the story of Maria, a young girl from a Brazilian village, whose first innocent brushes with love leave her heartbroken. At a tender age, she becomes convinced that she will never find true love, instead believing that "love is a terrible thing that will make you suffer. . . ." A chanc e meeting in Rio takes her to Geneva, where she dreams of finding fame and fortune.   Maria's despairing view of love is put to the test when she meets a handsome young painter. In this odyssey of self-discovery, Maria has to choose between pursuing a path of darkness--sexual pleasure for its own sake--or risking everything to find her own "inner light" and the possibility of sacred sex, sex in the context of love. ...Show more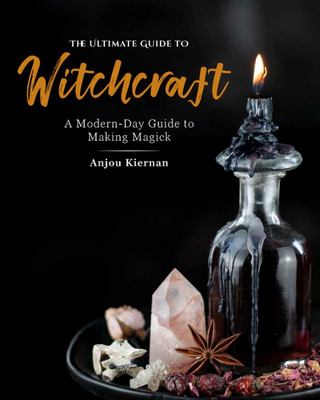 $32.99
AUD
Category: New Age | Series: The\Ultimate Guide To... Ser.
Written by Anjou Kiernan--named "One of the Magical Women You Should be Following on Instagram," by Refinery 29--The Ultimate Guide to Witchcraft is a beginner's guide to the practice of witchcraft, providing a complete toolkit for cultivating your own practice. Magic is not for the select few. We all have the ability to connect to the power of the natural and supernatural worlds to support our intentions. Blending ancient practices with modern context, this guide gives aspiring witches a practical, easy-to-follow path through the study of natural witchcraft and ritual. Whether you are looking to commune with spirits across the veil, need an amulet for protection, wish to build your magical apothecary, create a grimoire, or curate a crystal collection for vibrational work, this guide will empower and inform your craft. Learn how to harness the power of the moon, elements, and seasons to amplify your spells and divination work. Whether for personal development or spiritual enlightenment, The Ultimate Guide to Witchcraft is the perfect guide for teaching you how to tap into your own magic and apply its alchemy to your life. ...Show more