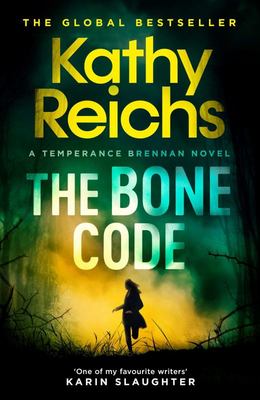 $26.39
AUD
$32.99
(20% off)
Category: New Releases | Series: A\Temperance Brennan Novel Ser.
A storm has hit South Carolina, dredging up crimes of the past. On the way to Isle of Palms, a barrier island off the South Carolina coast, forensic anthropologist Temperance Brennan receives a call from the Charleston coroner. During the storm, a medical waste container has washed up on the beach. Ins ide are two decomposed bodies wrapped in plastic sheeting and bound with electrical wire. Chillingly, Tempe recognizes many details as identical to those of an unsolved case she handled in Quebec fifteen years earlier. With a growing sense of foreboding, she flies to Montreal to gather evidence and convince her boss Pierre LaManch to reopen the cold case. She also seeks the advice - and comfort - of her longtime beau Andrew Ryan. Meanwhile, a storm of a different type gathers force in South Carolina. The citizens of Charleston are struck by a bacterium that, at its worst, can eat human flesh. Thousands panic and test themselves for a rare genetic mutation that may have rendered them vulnerable. Shockingly, Tempe eventually discovers that not only are the victims in both grisly murder cases related, but that the murders and the disease outbreak also have a common cause...     ...Show more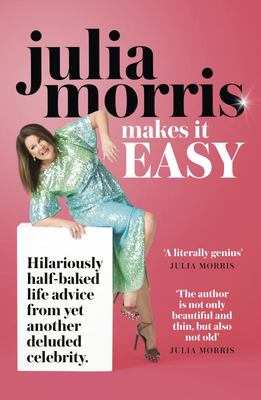 $29.99
AUD
$34.99
(14% off)
Category: New Releases
Life is hard. Families, friends, jobs, bills. So much pressure, and everyone else seems to make it look so simple. But don't panic, Lady JMo is here to help you live the perfect Julia Morris life. Julia's hilarious brand of nice-but-not-very-bright advice, slacker life hacks and impractical solutions to practical issues is 0% guaranteed to transform your life with the bare minimum of effort or time. And if she can't do that, she'll at least show you how to cover up the mess she made and make it all look OK on Instagram. EASY!   ...Show more
$31.99
AUD
$39.99
(20% off)
Category: New Releases
A brand-new Courtney Series adventure. The war is over, Hitler is dead - and yet his evil legacy lives on. Saffron Courtney and her beloved husband Gerhard only just survived the brutal conflict, but Gerhard's Nazi-supporting brother, Konrad, is still free and determined to regain power. As a dangerous game of cat-and-mouse develops, a plot against the couple begins to stir. One that will have ramifications throughout Europe. . .Further afield in Kenya, the last outcrop of the colonial empire is feeling the stirrings of rebellion. As the situation becomes violent, and the Courtney family home is under threat, Leon Courtney finds himself caught between two powerful sides - and a battle for the freedom of a country.Legacy of War is a nail-biting story of courage, bravery, rebellion and war from the master of adventure fiction.   ...Show more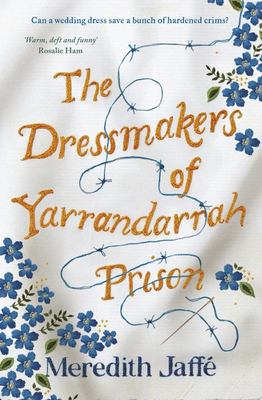 $26.39
AUD
$32.99
(20% off)
Category: New Releases
Can a wedding dress save a bunch of hardened crims? The Full Monty meets Orange is the New Black in a poignantly comic story about a men's prison sewing circle. Derek's daughter Debbie is getting married. He's desperate to be there, but he's banged up in Yarrandarrah Correctional Centre for embezzling f unds from the golf club, and, thanks to his ex-wife, Lorraine, he hasn't spoken to Debbie in years. He wants to make a grand gesture - to show her how much he loves her. But what?Inspiration strikes while he's embroidering a cushion at his weekly prison sewing circle - he'll make her a wedding dress. His fellow stitchers rally around and soon this motley gang of crims is immersed in a joyous whirl of silks, satins and covered buttons.But as time runs out and tensions rise both inside and outside the prison, the wedding dress project takes on greater significance. With lives at stake, Derek feels his chance to reconcile with Debbie is slipping through his fingers ...A funny, dark and moving novel about finding humanity, friendship and redemption in unexpected places.   ...Show more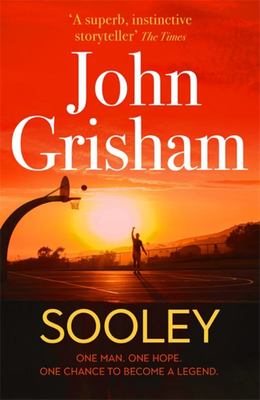 Sooley
by John Grisham
$26.39
AUD
$32.99
(20% off)
Category: New Releases
ONE MAN. ONE HOPE. ONCE CHANCE TO BECOME A LEGEND. ONE MAN Seventeen-year-old Samuel Sooleyman comes from a village in South Sudan, a war-torn country where one third of the population is a refugee. His great love is basketball: his prodigious leap and lightning speed make him an exceptional player. An d it may also bring him his big chance: he has been noticed by a coach taking a youth team to the United States. ONE HOPE   If he gets through the tournament, Samuel's life will change beyond recognition. But it's the longest of long shots. His talent is raw and uncoached. There are hundreds of better-known players ahead of him. And he must leave his family behind, at least at the beginning. ONE CHANCE  As American success beckons, devastating news reaches Samuel from home. Caught between his dream and the nightmare unfolding thousands of miles away, 'Sooley', as he's nicknamed by his classmates, must make hard choices about his future. This quiet, dedicated boy must do what no other player has achieved in the history of his chosen game: become a legend in twelve short months. Global bestseller John Grisham takes you to a different kind of court in this gripping and incredibly moving novel that showcases his storytelling powers in an entirely new light.  350+ million copies, 45 languages, 9 blockbuster films: NO ONE WRITES DRAMA LIKE JOHN GRISHAM   ...Show more
$26.39
AUD
$32.99
(20% off)
Category: New Releases
It will make you laugh, it will make you cry - definitely one of the best books we've read! What do you get when you cross a painfully awkward son, lofty comedic ambition and a dead best friend? Norman. Norman and Jax are a legendary comedic duo in waiting, with a five-year plan to perform at the Edinbu rgh Fringe by the time they're fifteen. But when Jax dies before they turn twelve, Norman decides paying tribute to his best friend just can't wait... so he rewrites their plan: 1. Look after mum 2. Find Dad 3. Get to the Edinburgh Fringe Sadie knows she's never going to win Mother of the Year, and not knowing exactly who her son's father is doesn't help. But when she finds Norman's new plan, all she wants is to see her son smile again... So they set off on a pilgrimage to Edinburgh, making a few stops to find Norman's dad along the way.   ...Show more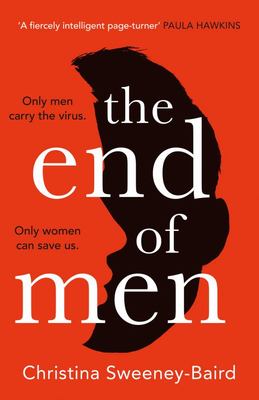 $23.99
AUD
$29.99
(20% off)
Category: New Releases
'A FIERCELY INTELLIGENT PAGE-TURNER...AT ONCE THOUGHTFUL AND HIGHLY EMOTIVE' PAULA HAWKINS  Glasgow, 2025. Dr Amanda Maclean is called to treat a patient with flu-like symptoms. Within three hours he is dead. This is how it begins.   The unknown virus sweeps through the hospital with deadly speed. The victims are all men.   Dr Maclean raises the alarm. But by the time the authorities listen to her, the virus has spread to every corner of the world. Threatening families. Governments. Countries. Can they find a cure before it's too late? Can they stop THE END OF MEN? 'A POWERFUL, GRIPPING BOOK THAT HAS MADE ME FEEL A LITTLE BIT BETTER ABOUT THE WORLD WE ARE LIVING IN RIGHT NOW' BRYONY GORDON 'COMPELLING AND HEART-BREAKING. A REMARKABLE ACHIEVEMENT' ABI DARÉ 'MOVING, THOUGHT-PROVOKING AND TERRIFYINGLY PRESCIENT' TAMMY COHEN 'DEVASTATING, PRESCIENT, COMPELLING AND CONFRONTING' LAURA JANE WILLIAMS ...Show more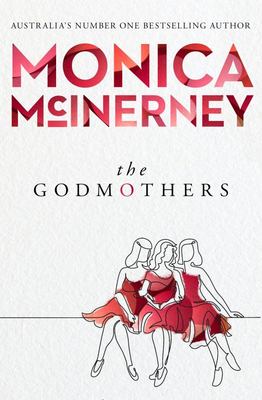 $26.39
AUD
$32.99
(20% off)
Category: New Releases
The heartwarming new novel by Australia's #1 bestselling author. The highly anticipated new family drama from one of Australia's most beloved authors. Eliza Miller grew up in Australia as the only daughter of a troubled young mother, but with the constant support of two watchful godmothers, Olivia and M axie. Despite her tricky childhood, she always felt loved and secure. Until, just before her eighteenth birthday, a tragic event changed her life. Thirteen years on, Eliza is deliberately living as safely as possible, avoiding close relationships and devoting herself to her job. Out of the blue, an enticing invitation from one of her godmothers prompts a leap into the unknown. Within a fortnight, Eliza finds herself in the middle of a complicated family in Edinburgh. There's no such thing as an ordinary day any more. Yet, amidst the chaos, Eliza begins to blossom. She finds herself not only hopeful about the future, but ready to explore her past, including the biggest mystery of all – who is her father? Set in Australia, Scotland, Ireland and England, THE GODMOTHERS is a great big hug of a book that will fill your heart to bursting. It is a moving and perceptive story about love, lies, hope and sorrow, about the families we are born into and the families we make for ourselves.   ...Show more
$26.39
AUD
$32.99
(20% off)
Category: New Releases
A lone astronaut must save the earth from disaster in this incredible new science-based thriller from the Sunday Times bestselling author of The Martian. AVAILABLE FOR PRE-ORDER NOW: from the bestselling author of THE MARTIAN 'If you like a lot of science in your science fiction, Andy Weir is the wr iter for you. . . This one has everything fans of old school SF (like me) love.' GEORGE R.R. MARTIN 'Brilliantly funny and enjoyable. One of the most plausible science fiction books I've ever read' TIM PEAKE, astronaut 'Weir's finest work to date. . . This is the one book I read last year that I am certain I can recommend to anyone, no matter who, and know they'll love it.' BRANDON SANDERSON________________________________________A lone astronaut.An impossible mission.An ally he never imagined. Ryland Grace is the sole survivor on a desperate, last-chance mission - and if he fails, humanity and the earth itself will perish. Except that right now, he doesn't know that. He can't even remember his own name, let alone the nature of his assignment or how to complete it. All he knows is that he's been asleep for a very, very long time. And he's just been awakened to find himself millions of miles from home, with nothing but two corpses for company. His crewmates dead, his memories fuzzily returning, Ryland realizes that an impossible task now confronts him. Hurtling through space on this tiny ship, it's up to him to puzzle out an impossible scientific mystery-and conquer an extinction-level threat to our species. And with the clock ticking down and the nearest human being light-years away, he's got to do it all alone. Or does he? An irresistible interstellar adventure as only Andy Weir could imagine it, Project Hail Mary is a tale of discovery, speculation, and survival to rival The Martian -- while taking us to places it never dreamed of going.________________________________________'One of the most original, compelling, and fun voyages I've ever taken.' ERNEST CLINE, author of Ready Player One and Ready Player Two 'Undisputedly the best book I've read in a very, very long time. Mark my words: Project Hail Mary is destined to become a classic.' BLAKE CROUCH 'An unforgettable story of survival and the power of friendship - nothing short of a science-fiction masterwork.' KIRKUS REVIEWS 'A suspenseful portrait of human ingenuity and resilience [that] builds to an unexpectedly moving ending. A winner.' PUBLISHERS WEEKLY 'Weir returns with gusto . . . his writing flows naturally, and his characters and dialogue crackle with energy. With this novel, he takes his place as a genuine star in the mainstream SF world.' BOOKLIST ...Show more
$23.99
AUD
$29.99
(20% off)
Category: New Releases
An extraordinary, unputdownable debut novel exploring trauma, connection, and our cultural obsession with dead girls.   This is not just another novel about a dead girl. When she arrived in New York on her 18th birthday carrying nothing but $600 cash and a stolen camera, Alice Lee was looking for a fr esh start. Now, just one month later, she is the city's latest Jane Doe, an unidentified murder victim. Ruby Jones is also trying to start over; she travelled halfway around the world only to find herself lonelier than ever. Until she finds Alice's body by the Hudson River. From this first, devastating encounter, the two women form an unbreakable bond. Alice is sure that Ruby is the key to solving the mystery of her life - and death. And Ruby - struggling to forget what she saw that morning - finds herself unable to let Alice go. Not until she is given the ending she deserves. Before You Knew My Name doesn't ask whodunnit. Instead, this powerful, hopeful novel asks: Who was she? And what did she leave behind? The answers might surprise you. ...Show more
$26.39
AUD
$32.99
(20% off)
Category: New Releases | Series: Aloysius Archer Ser.
Evoking the golden age of crime and for fans of Raymond Chandler and Agatha Christie, comes A Gambling Man from one of the world's bestselling thriller writers, David Baldacci. A lucky roll of the dice. It is nearly 1950 and Aloysius Archer is on his way to Bay Town, California to take up a post with re nowned gumshoe, Willie Dash. Making an overnight stop in Reno he gets lucky at the casino, meets a talented actor named Liberty Callahan with her sights set on Hollywood, and helps out a man threatened by mobsters for a bad debt. With a magnificent Delahaye motor as his repayment, Archer goes west with Liberty to seek work, fame and fortune. The journey is dangerous and full of surprises as Liberty shows her steel and reveals she has a past as dark as Archer's. A risk worth taking In Bay Town, Willie Dash is tasked with finding out who is doing everything in their power to prevent his client, politician Douglas Kemper, from being mayor. As Archer and Dash dig deeper, they discover a town full of secrets and strange events. When two seemingly unrelated murders occur at Midnight Moods, a local burlesque club owned by local scion, Sawyer Armstrong, Archer and Dash must dig deep to find a connection between the killings. All bets are off To prove himself in his first case as a PI, Archer will need all of his skills to decipher the truth from the lies, the good from the evil and the relevance of the mysterious happenings offshore he saw during a late night boat ride in the Pacific. While Liberty, in a final perilous showdown, shows that she's a true star in the making.   ...Show more
$26.39
AUD
$32.99
(20% off)
Category: New Releases
The breakout literary sensation of 2021, THE PERFORMANCE is a tightly woven examination of women's inner lives that is enthralling, profound and deeply human. The false cold of the theatre makes it hard to imagine the heavy wind outside in the real world, the ash air pressing onto the city from the ne arby hills where bushfires are taking hold. The house lights lower. The auditorium feels hopeful in the darkness. As bushfires rage outside the city, three women watch a performance of a Beckett play. Margot is a successful professor, preoccupied by her fraught relationship with her ailing husband. Ivy is a philanthropist with a troubled past, distracted by the snoring man beside her. Summer is a young theatre usher, anxious about the safety of her girlfriend in the fire zone. As the performance unfolds, so does each woman's story. By the time the curtain falls, they will all have a new understanding of the world beyond the stage. 'A potent meditation on the intensity of women's lives' Charlotte Wood, author of The Weekend 'Read it as soon as you possibly can' Emily Bitto, author of The Strays 'I read from start to finish almost without looking up' Clare Bowditch, author of Your Own Kind of Girl ...Show more