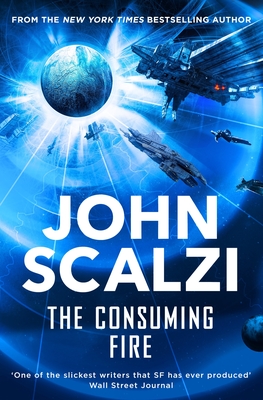 $18.99
AUD
Category: Science Fiction | Series: Interdependency Ser.
The Consuming Fire - the sequel to the 2018 Hugo Award Best Novel finalist and 2018 Locus Award-winning The Collapsing Empire - an epic space-opera novel in the best-selling Interdependency series, from the Hugo Award-winning and New York Times best-selling author John Scalzi. The Interdependency, huma nity's interstellar empire, is on the verge of collapse. The Flow, the extra-dimensional conduit that makes travel between the stars possible, is disappearing, leaving entire star systems stranded. When it goes, human civilization may go with it - unless desperate measures can be taken. Emperox Grayland II, the leader of the Interdependency, is ready to take those measures to help ensure the survival of billions. But nothing is ever that easy. Arrayed before her are those who believe the collapse of the Flow is a myth - or at the very least, an opportunity that can allow them to ascend to power. While Grayland prepares for disaster, others are preparing for a civil war, a war that will take place in the halls of power, the markets of business and the altars of worship as much as it will take place between spaceships and battlefields. The Emperox and her allies are smart and resourceful, but then so are her enemies. Nothing about this power struggle will be simple or easy...and all of humanity will be caught in its widening gyre. The Interdependency series:   The Collapsing Empire The Consuming Fire ...Show more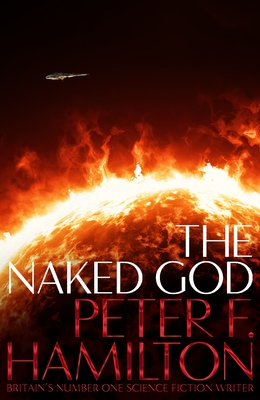 $19.99
AUD
Category: Science Fiction | Series: The\Night's Dawn Trilogy Ser.
The third book in the The Night's Dawn trilogy, The Naked God by Peter F. Hamilton is an epic conclusion to dramatic and compelling series.The Confederation is verging on collapse, unable to prevent the enemy from sweeping through the galaxy. And Earth's defences have finally been penetrated, its giant domed cities destroyed one by one. As time runs out for civilisation, those who fight on must join forces and form new alliances - but an enemy's enemy isn't always a friend. The war is desperate on all fronts, with battles fought on a scale unseen by humankind for six centuries. There are rumours that an ancient space-faring race faced this same threat to its existence -surviving with the help of the Sleeping God. If this mysterious and powerful entity truly exists, we may be able to find it. And if it really can avert the ultimate catastrophe, we may at last find hope. Joshua Clavert and Syrinx now fly their starships on a mission to find the Sleeping God - which an alien race believes holds the key to finally overthrowing the possessed. ...Show more
The Doomed City
by Arkady STRUGATSKY and Boris STRUGATSKY
$22.99
AUD
Category: Science Fiction | Series: S.f. Masterworks
It is a mysterious city whose sun is switched on in the morning and switched off at night, bordered by an abyss on one side and an impossibly high wall on the other. Its inhabitants are people who were plucked from twentieth-century history at various times and places and left to govern themselves, advi sed by Mentors whose purpose seems inscrutable. This is life in the Experiment.Andrei Voronin, a young astronomer plucked from Leningrad in the 1950s, is a die-hard believer in the Experiment, even though his first job in the city is as a garbage collector. As increasinbly nightmarish scenarios begin to affect the city, he rises through the political hierarchy, with devastating effect. ...Show more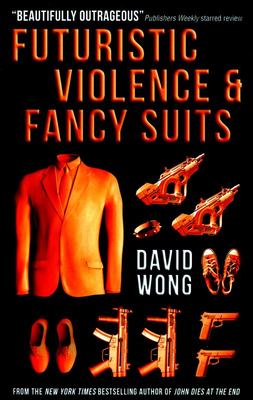 $16.99
AUD
Category: Science Fiction
In a prosperous yet gruesomely violent near-future, superhero vigilantes battle thugs whose heads are full of supervillain fantasies. The peace is kept by a team of smooth, well-dressed negotiators called The Men in Fancy Suits. College graduate Zoey discovers her scumbag dad was one of the founding mem bers of the Fancy Suits, and quickly becomes entangled in the city's surreal mob war when she is taken hostage by a particularly crazy villain. ...Show more
Roadside Picnic
by Arkady STRUGATSKY and Boris STRUGATSKY
$19.99
AUD
Category: Science Fiction
Red Schuhart is a stalker, one of those strange misfits who are compelled by some unknown force to venture illegally into the Zone and, in spite of the extreme danger, collect the mysterious artefacts that the alien visitors left scattered around. His life is dominated by the Zone and the thriving black market in the alien products. Even the nature of his daughter has been determined by the Zone. And it is for her that Red makes his last, tragic foray into the hazardous and hostile depths. ...Show more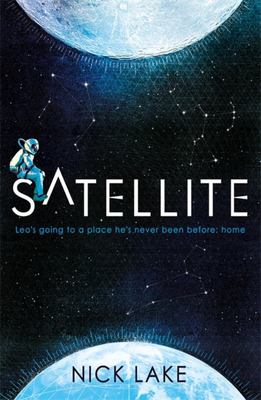 $16.99
AUD
Category: Science Fiction
The Martian for teens - an epic, highly original space thriller with real science and heartbreaking beauty. Leo has never set foot on Earth. Born and raised with twins Orion and Libra on the Moon 2 Space Station, they have grown up together in the most extraordinary of ways. Now, they are preparing to m ake their first trip home - their first journey to Earth. But Leo, Orion and Libra cannot possibly imagine the irreversible consequences that their return will set into motion... ...Show more
Items per page:
1 - 6 of 6