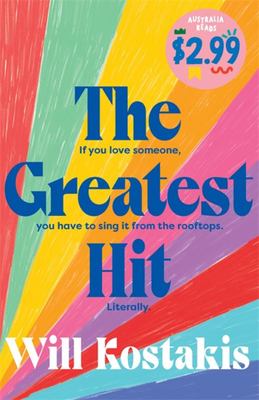 $2.99
AUD
Category: Young Non Fiction
When you love somebody, you have to sing it from the rooftops, literally. But can Tessa reveal the truth behind the viral music video that made her internet-famous? An exclusive story for AUSTRALIA READS. People look at Tessa and see her biggest mistake. While everyone else her age is taking their bold first steps into adulthood, she's just trying to outrun a song that went viral when she was fourteen. But now - an opportunity. A profile as one of The Five Most Forgettable Internet Celebrities of the Decade So Far gives her the chance to right a wrong, and the courage to sing her greatest hit as it was originally written. But will it be enough to win back the person she hurt? An exclusive story for AUSTRALIA READS from one of Australia's leading YA writers. ...Show more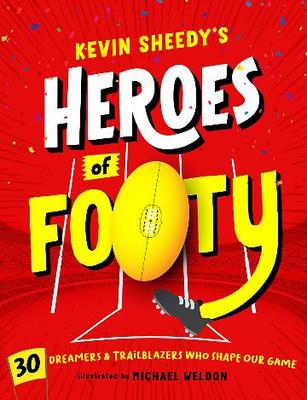 $29.99
AUD
Category: Young Non Fiction
  Introducing 30 of the rule-breaking, change-making, boundary-pushing and risk-taking men and women who have shaped footy. Celebrate the players hand-picked by the legendary Kevin Sheedy as some of the greatest trailblazers the game has ever seen. Featuring stats, biographical information and brillia nt illustrations by Michael Weldon, Heroes of Footy is the perfect gift for young footy tragics everywhere.  ...Show more
$14.99
AUD
Category: Young Non Fiction | Series: Puffin Modern Classics Ser.
Anne Franks The Diary of a Young Girl is not just a true story but also a piece of history. Written by Anne Frank for herself, at the age of 13, the diary contains candid and intimate details of Annes thoughts and feelings during the two years of the Second World War she and her family and friends staye d hidden. Anne and her family were eventually arrested and sent to the concentration camps,but her diary remains a testament of youthful experiences in times of war. ...Show more
$19.99
AUD
Category: Young Non Fiction
'There are many Australian stories, and mine is just one about what happened to me and other First Peoples of this country. It's important for me to tell my story - because it's not just part of my healing but of this country's as well. We all have a story and as you read this book I would like you to t hink of your own story, what that means and who is also a part of your story.' In his inspirational, highly acclaimed memoir - and including reflectionsfrom First Nations Elders and young people - Archie Roach tells the story of his life and his music. Only two when he was forcibly removed from his family, and brought up by a series of foster parents until his early teens, Archie's world imploded when he received a letter that spoke of a life he had no memory of. It took him almost a lifetime to find out who he really was. Tell Me Why is an unforgettable story of resilience, strength of spirit and hope. ...Show more
$19.99
AUD
Category: Young Non Fiction | Series: Chinese Cinderella
A Chinese proverb says, "Falling leaves return to their roots." In Chinese Cinderella, Adeline Yen Mah returns to her roots to tell the story of her painful childhood and her ultimate triumph and courage in the face of despair. Adeline's affluent, powerful family considers her bad luck after her mother dies giving birth to her. Life does not get any easier when her father remarries. She and her siblings are subjected to the disdain of her stepmother, while her stepbrother and stepsister are spoiled. Although Adeline wins prizes at school, they are not enough to compensate for what she really yearns for -- the love and understanding of her family. ...Show more
$17.99
AUD
Category: Young Non Fiction
A MEMOIR BY THE YOUNGEST RECIPIENT OF THE NOBEL PEACE PRIZE   As seen on Netflix with David Letterman"I come from a country that was created at midnight. When I almost died it was just after midday."   When the Taliban took control of the Swat Valley in Pakistan, one girl spoke out. Malala Yousafzai refused to be silenced and fought for her right to an education.   On Tuesday, October 9, 2012, when she was fifteen, she almost paid the ultimate price. She was shot in the head at point-blank range while riding the bus home from school, and few expected her to survive.   Instead, Malala's miraculous recovery has taken her on an extraordinary journey from a remote valley in northern Pakistan to the halls of the United Nations in New York. At sixteen, she became a global symbol of peaceful protest and the youngest nominee ever for the Nobel Peace Prize.   I AM MALALA is the remarkable tale of a family uprooted by global terrorism, of the fight for girls' education, of a father who, himself a school owner, championed and encouraged his daughter to write and attend school, and of brave parents who have a fierce love for their daughter in a society that prizes sons.   I AM MALALA will make you believe in the power of one person's voice to inspire change in the world. ...Show more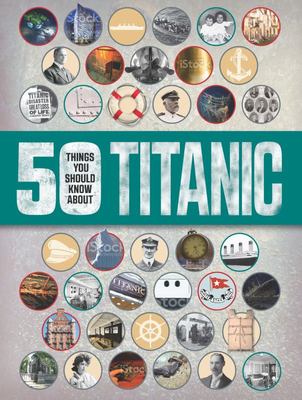 $18.99
AUD
Category: Young Non Fiction | Series: 50 Things You Should Know About
From the building of the ship to recovering object's from Titanic's watery grave, the fascinating story of Titanic is explored in detail. The largest ocean liner of her time, Titanic was hailed as the ultimate in luxury travel, with grand dining halls and the latest technology, including an onboard tele phone system. She set off on her maiden voyage on 10 April 1912 with more than 2,000 people on board. Just four days later, the ship struck an iceberg off the coast of Canada, and the unthinkable happened: Titanic sank. Find out what caused more than 1,000 people to drown and why the ship was so woefully ill-equipped for such a disaster. Through eyewitness accounts and from evidence found in the wreck, Titanic's fateful voyage has been meticulously pieced together to tell a riveting story of ambition, arrogance and folly. ...Show more
$15.99
AUD
Category: Young Non Fiction | Series: On Two Feet and Wings
When ten-year-old Abbas arrives in England to start a new life - having just fled conscription into the Iranian army and survived almost three months alone in Istanbul, Turkey, waiting for a visa - he does not know that his troubles have only just begun.Abbas's cousin packs him off to boarding school, a nd infrequent phone calls are his only contact with his beloved mother in Iran. Things get worse when Abbas is threatened with deportation and forced to work through the nights during his school holidays to repay his 'debt', and worse still when, at the age of thirteen, he finds himself homeless.Abbas's extraordinary resilience in the face of overpowering odds makes this story based on true events from the internationally bestselling author of On Two Feet and Wings inspiring and unforgettable. ...Show more
$15.99
AUD
Category: Young Non Fiction | Series: On Two Feet and Wings
"I was not aware that I was crying until I saw the tears hit my shoes. Even with all the lights at the airport, the night outside looked dark and the air seemed thick. I wiped my eyes and tried to figure out what I could do. I was alone in a foreign land at the age of nine, and I did not speak the langu age. I was, quite simply, terrified..." Close to his tenth birthday, Abbas has to leave his parents and friends to escape Tehran. The Iran-Iraq War is at its bloodiest. The ayatollahs, the rulers of Iran, have reduced the age of recruitment into the army. If Abbas doesn't leave soon, he will have to go to war. In the strange and often frightening city of Istanbul, Abbas has to grow up fast. Living alone for twelve weeks in a rundown hotel, he has to learn to live by his wits, and watch his back. Will he ever get his dream visa to England? This page-turning story about the courage of one small boy, based on true events, is as gripping as any novel. ...Show more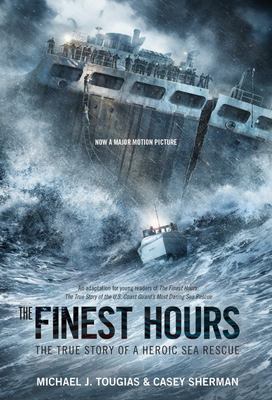 $16.99
AUD
Category: Young Non Fiction | Series: True Storm Rescues
This adaptation for young readers of The Finest Hours: The True Story of the US Coast Guard's Most Daring Sea Rescue tells the story of the shipwreck of two oil tankers and the harrowing Coast Guard rescue when four men in a tiny lifeboat overcame insurmountable odds and saved more than 30 stranded sail ors. Soon to be a major motion picture! On the night of February 18, 1952, during one of the worst winter storms that New England has ever seen, two oil tankers just off the shore of Cape Cod were torn in half. With the storm in full force and waves up to 70 feet high, four coast guardsmen headed out to sea in a tiny lifeboat to come to the rescue. They were the only hope for the stranded sailors. Despite incredible obstacles, these brave men risked their lives, remembering the unofficial Coast Guard motto: You have to go out, but you do not have to come back. This is a fast-paced, uplifting story that puts young readers in the middle of the action. It's a gripping true tale of heroism and survival in the face of the elements. ...Show more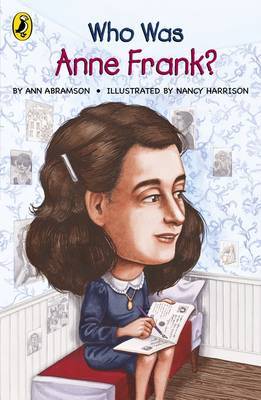 $12.99
AUD
Category: Young Non Fiction | Series: Who Was?
In her incredible diary, Anne Frank revealed the challenges of a youth spent forced into hiding by Hitler's Nazi regime. This concise and engrossing biography, aimed at young readers, uncovers Anne's life before the Secret Annex, the traumas of going into hiding, and the legacy of her diary. Maps and di agrams provide historical and visual references in a way that young readers will find fascinating and accessible. Puffin's 'Who Was ...?' book series presents young readers with clearly-written biographies of some of history's most renowned individuals. ...Show more
$15.99
AUD
Category: Young Non Fiction
A chapter book edition of Nobel Peace Prize winner Malala Yousafzai's bestselling story of courageously standing up for girls' education. Malala's memoir of a remarkable teenage girl who risked her life for the right to go to school is now abridged and adapted for chapter book readers. Raised in a chang ing Pakistan by an enlightened father from a poor background and a beautiful, illiterate mother, Malala was taught to stand up for what she believes. Her story of bravery and determination in the face of extremism is more timely than ever. In this edition, Malala tells her story in clear, accessible language perfect for children who are too old for Malala's Magic Pencil and too young for her middle-grade memoir. Featuring line art and simplified back matter, Malala teaches a new audience the value of speaking out against intolerance and hate: an inspiring message of hope in Malala's own words. ...Show more